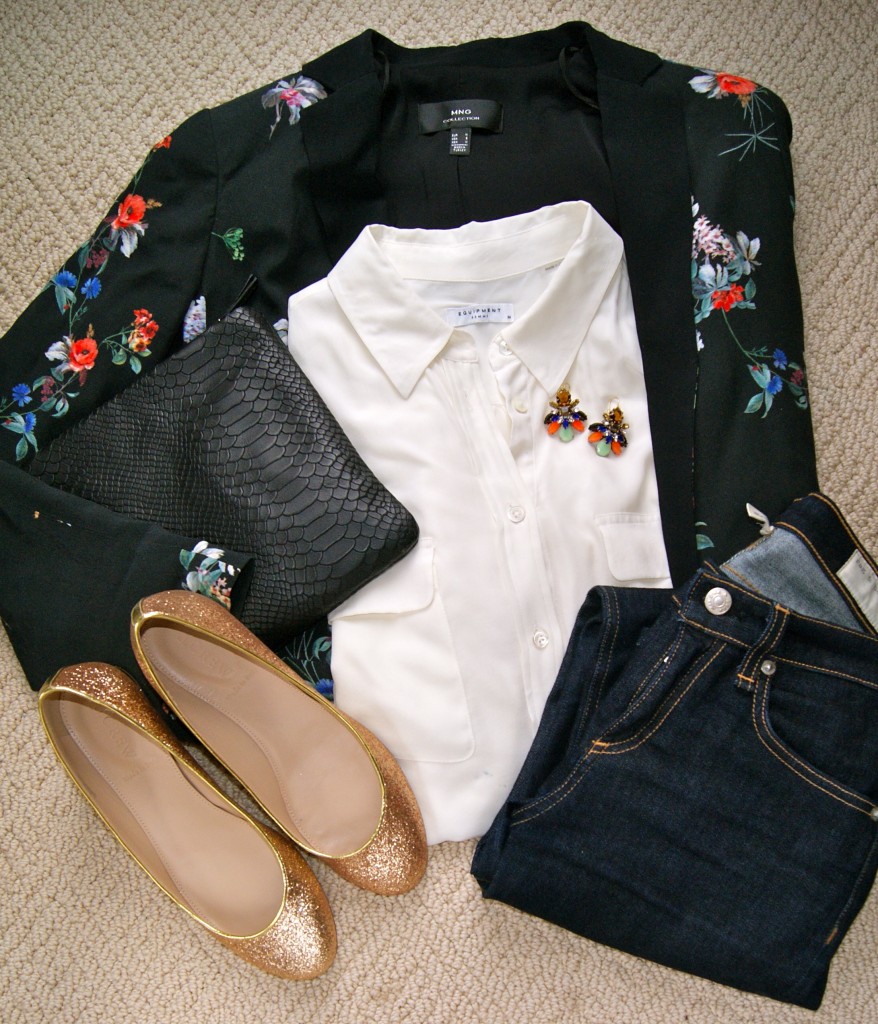 Hey Everyone! To kick-start my website I thought I would start off with some outfit inspiration. As February is coming to an end, we are entering into a transitional period in fashion. I don't know about you, but I am ready to shed the boots, coats, and neutrals for sandals, dresses, and neons. But since we have not quite made it to spring yet it is important to know how to cohesively combine some of your fall/winter pieces with your spring/summer pieces. This outfit provides the warmth and layers necessary for that lingering windchill, and still illustrates the style and colors of spring.
Blazer: Mango, Shirt: Equipment, Jeans: Rag & Bone, Bag: GiGi New York, Shoes: J. Crew, Earrings: J.Crew
For more information about the pieces shown contact me via email.